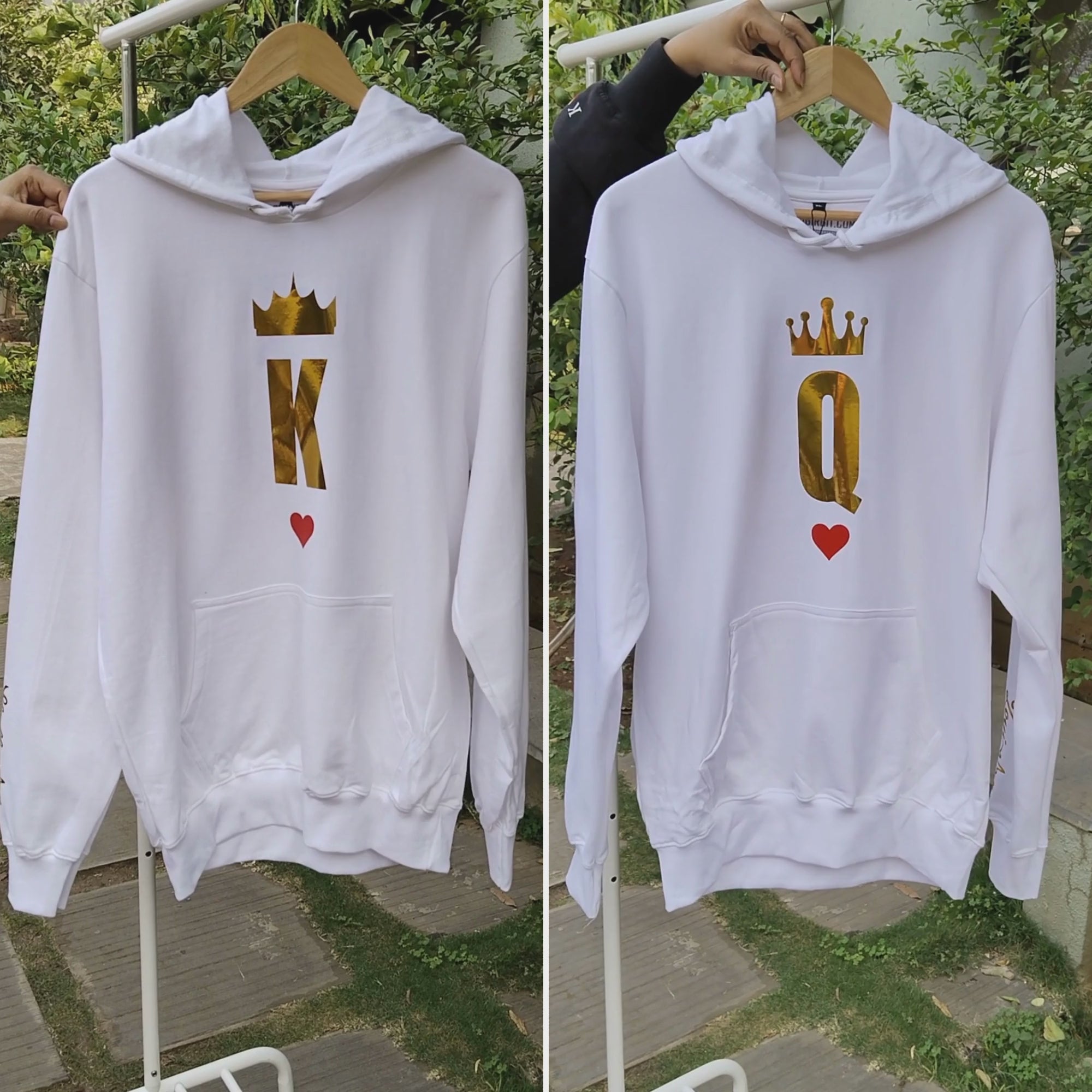 King And Queen Personalised Hoodies With Gold Metallic Print On Front, Back, Sleeve & Wrist
This product is MAKE TO ORDER
Enter inputs like name, date, order Instructions etc., in below box. If your order requires image to be printed email them on hello@gogirgit.com with your Gogirgit order no.

Get ready to upgrade your style with our King and Queen Personalised Hoodies! Embrace the essence of togetherness and cherish your bond with these trendy hoodies, designed to make you feel like royalty. Perfect for twinning with your partner, these hoodies are ideal for couple photoshoots, pre-wedding photoshoots, and memorable outings. Crafted from premium materials, they ensure comfort and durability. Choose from a variety of customizable designs to make them uniquely yours. Express your love and reign supreme with these charming and fashionable hoodies that celebrate your special connection.
Estimated standard delivery timeline is 5-7 work days (Metro) & 7-10 work days (Non-Metro)
You can opt for express shipping to get your items delivered early. Connect with our customer support for the same.