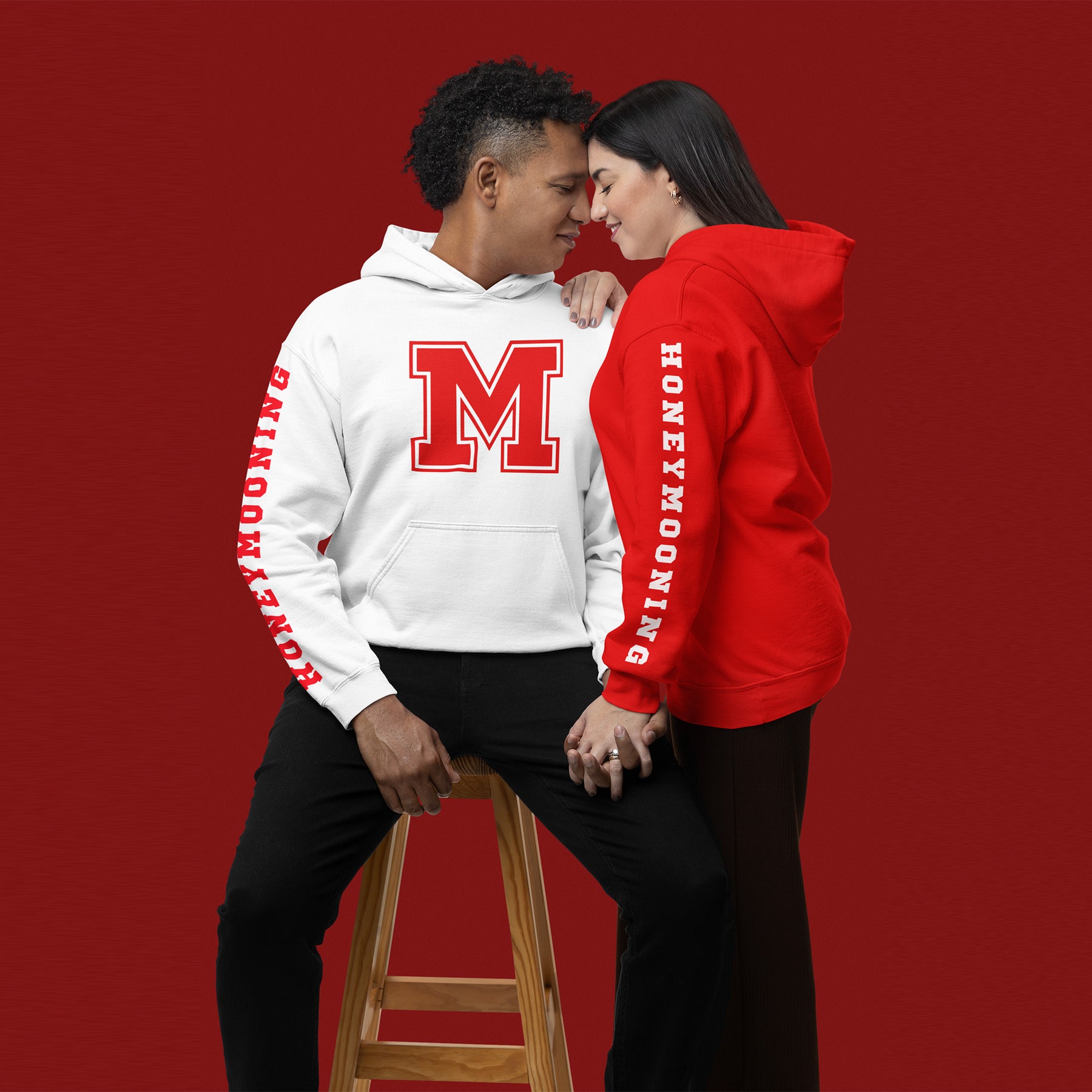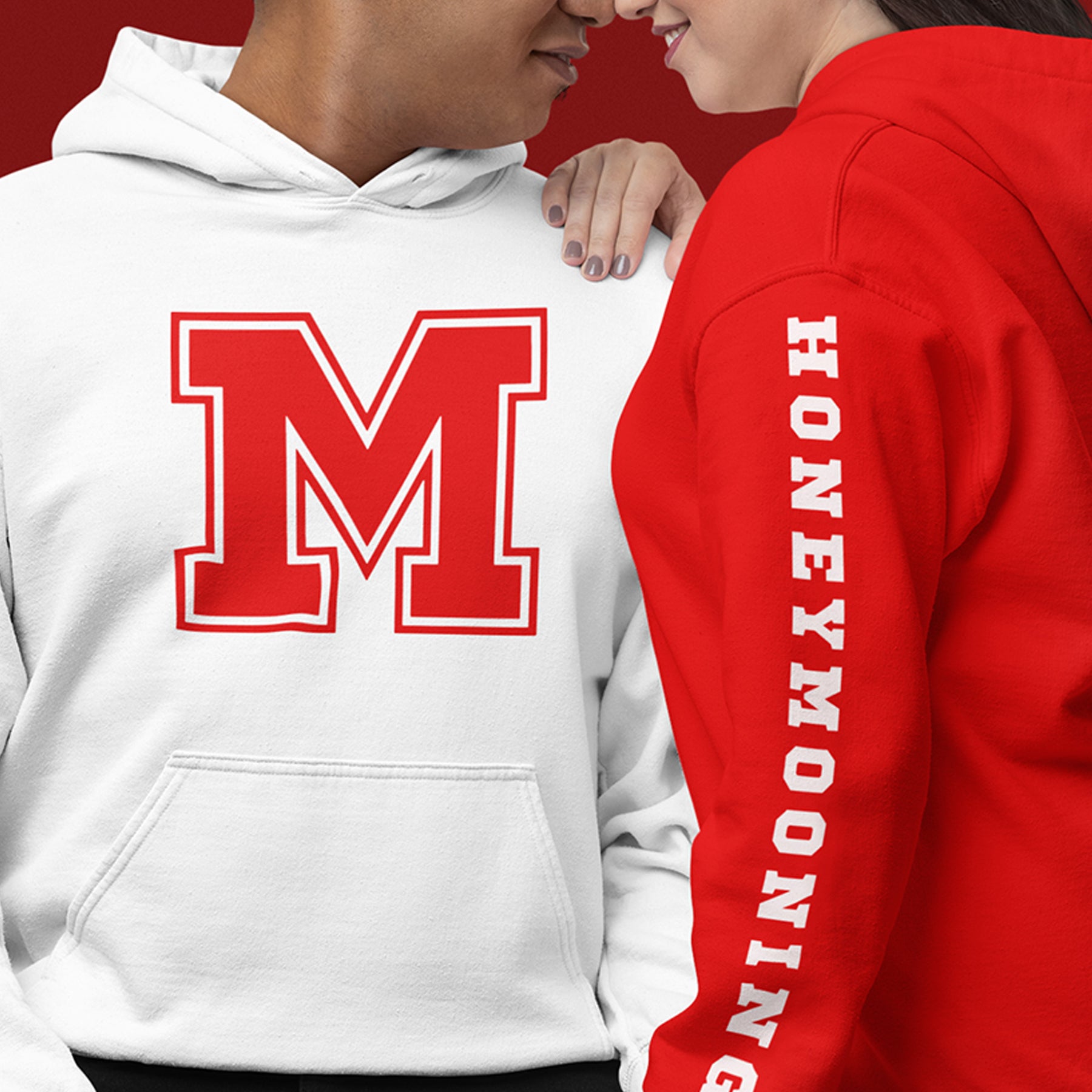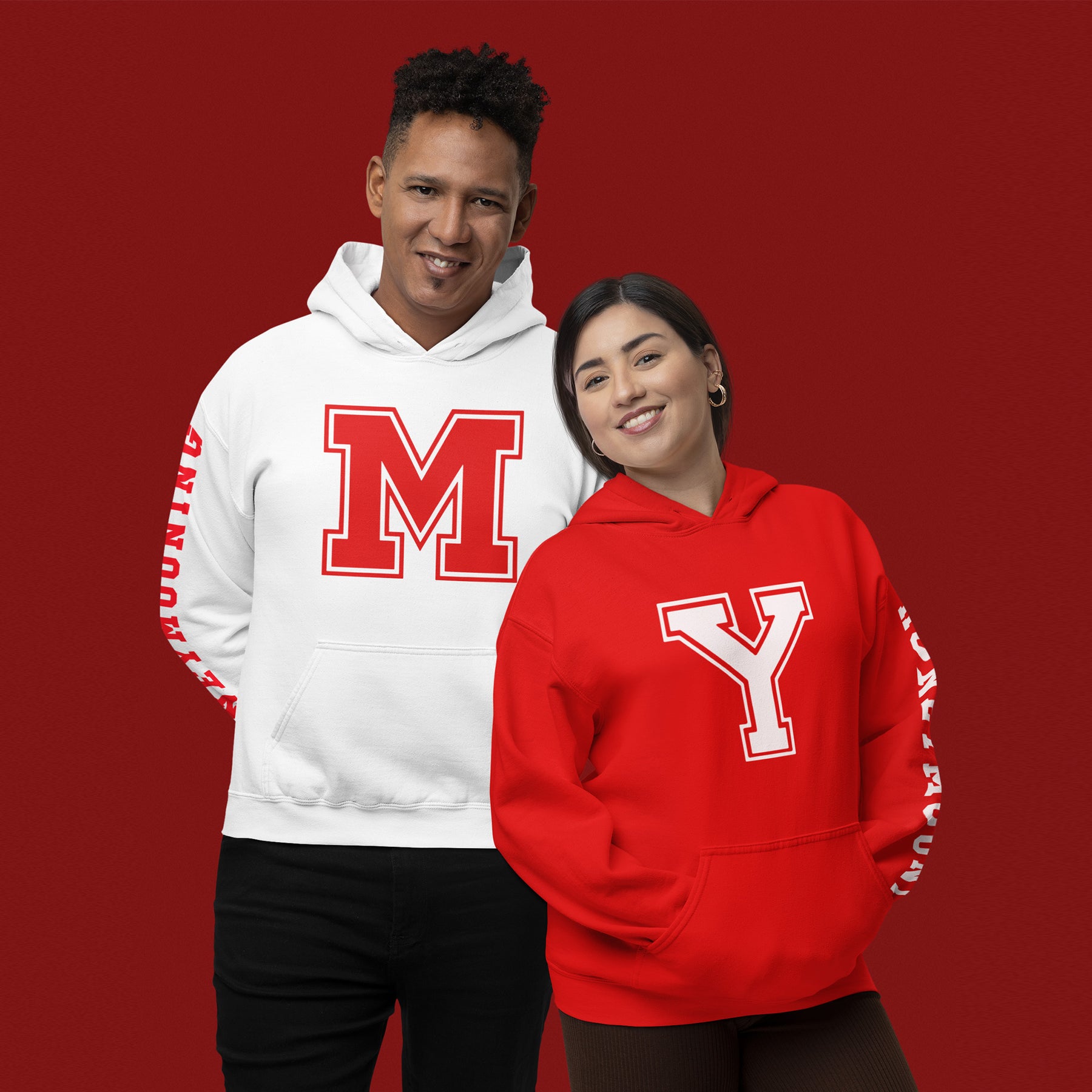 Personalised Couple Hoodies Honeymoon Special With Sporty Initial
Enter inputs like name, date, order Instructions etc., in below box. If your order requires image to be printed email them on hello@gogirgit.com with your Gogirgit order no.

Embark on your honeymoon adventure in style with our "Personalized Couple Hoodies Honeymoon Special" from Gogirgit. These special hoodies are designed to make your honeymoon unforgettable, featuring sporty initials on the chest and 'Honeymooning' printed on the sleeves for both him and her.
These personalized couple hoodies are more than just clothing; they're a symbol of your love and the start of a beautiful journey together. By wearing them on your honeymoon, you're making your trip extra special and memorable. The sporty initials and 'Honeymooning' printed on the sleeves add a fun and unique touch, letting you celebrate your love in style. Order now to make your honeymoon unforgettable with Gogirgit.
Estimated standard delivery timeline is 5-7 work days (Metro) & 7-10 work days (Non-Metro)
You can opt for express shipping to get your items delivered early. Connect with our customer support for the same.